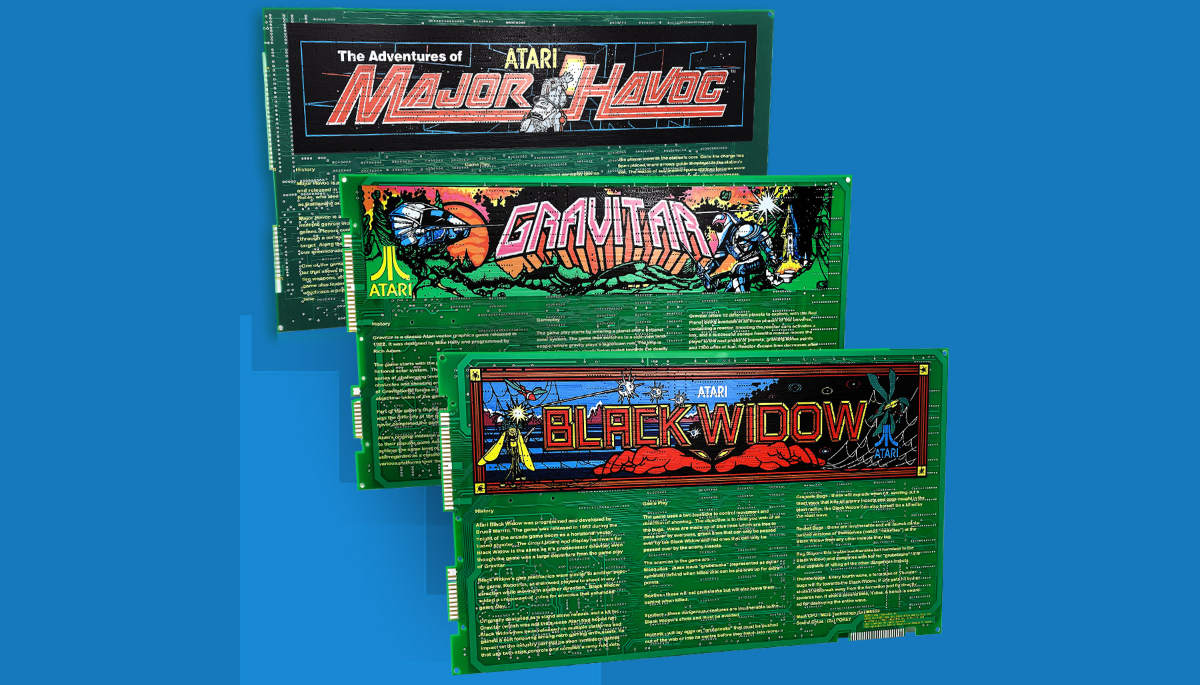 Atari has partnered with Retro Arcade to create authentic replica arcade machine PCBs for
Black Widow
,
Gravitar
and
Major Havoc
. According to Atari, these are "games prized for their advanced gameplay and the relative rarity of cabinets."
These officially licensed reproductions are based on the original board sets and use the original bill of materials, follow the original schematics, and can be used to replace damaged original boards by using the original parts from these boards.
The PCBs are available in limited quantities at Atari.com for $245 each.
In other Atari news, last month the company announced that they have acquired the IP to arcade games, Berzerk and Frenzy, as well as ten other so-far unnamed retro arcade games.